When it comes to working from home, staying productive tends to be the highest priority, but staying healthy (mentally and physically) is just as crucial. Now that more and more people are being advised to work from home due to Covid-19, it's essential to remember that you can still enjoy your meal prep, snack healthily and stay fit, from home.
If you're new to the act of working from home for a long period of time, it might sound like a breeze in comparison to your usual routine. But if you're not used to working remotely, it can be difficult to implement structure in an environment you usually associate with downtime. 
Just because you no longer need to wake up early for your commute or get dressed for work, doesn't mean all your important working-week habits have to fall by the wayside. You can still maintain good health & fitness whilst working from home, with ease. And here's how...
Optimise your routine
Sure, you'll no longer need to get up at the crack of dawn and spend an hour+ getting ready for work. But that doesn't mean that you shouldn't still get up at a good time & get ready. Going straight from your bed to the office, unshowered, unbathed and turning up late, wouldn't inspire the best attitude and approach to your workday. So why would it when working from home? We're not suggesting that you do your exact morning routine, but getting up at a decent time, having a shower and getting dressed should still have you in the right headspace for a productive day.
Utilize your space effectively
Whether you share, live alone or are at home, it's important to set specific spaces for specific activities. Try to work in one space, so that you can reserve a separate space to have your breakfast, lunch and dinner in. Setting boundaries in your living space will make taking indoor breaks easier. Doing this also helps to influence productivity and differentiate spaces for work and downtime.
Remember to take breaks
Just as you've probably learnt whilst working in an office, it's easy to get so lost in your work that you barely remember to take a proper lunch break. There's a chance it'll be even harder when working from home, because of that extra layer of comfort. Sitting down for long periods of time can be significantly detrimental to your joints, so it's good to make sure to stretch your legs at least every hour. Get up and walk around the house and if you have a smaller space, you can stretch instead. 
Stock up on the good stuff (but don't stockpile)
Now that you'll be closer to your kitchen and also temptation, stocking up on healthy goods is super important. Not just in regards to your health, but also to your productivity levels. You'll feel inclined to snack and graze a little more than usual, so if you're going to do it, make sure it's not on junk. Eating lots of sugar and complex carbs will have a negative impact on your focus and energy levels, so sticking to foods like nuts, seeds, fruits & vegetables will be far more beneficial for you. It also won't hurt to set an eating schedule, so that you only eat specific amounts, during specific times of the working day.
Work out and/or get out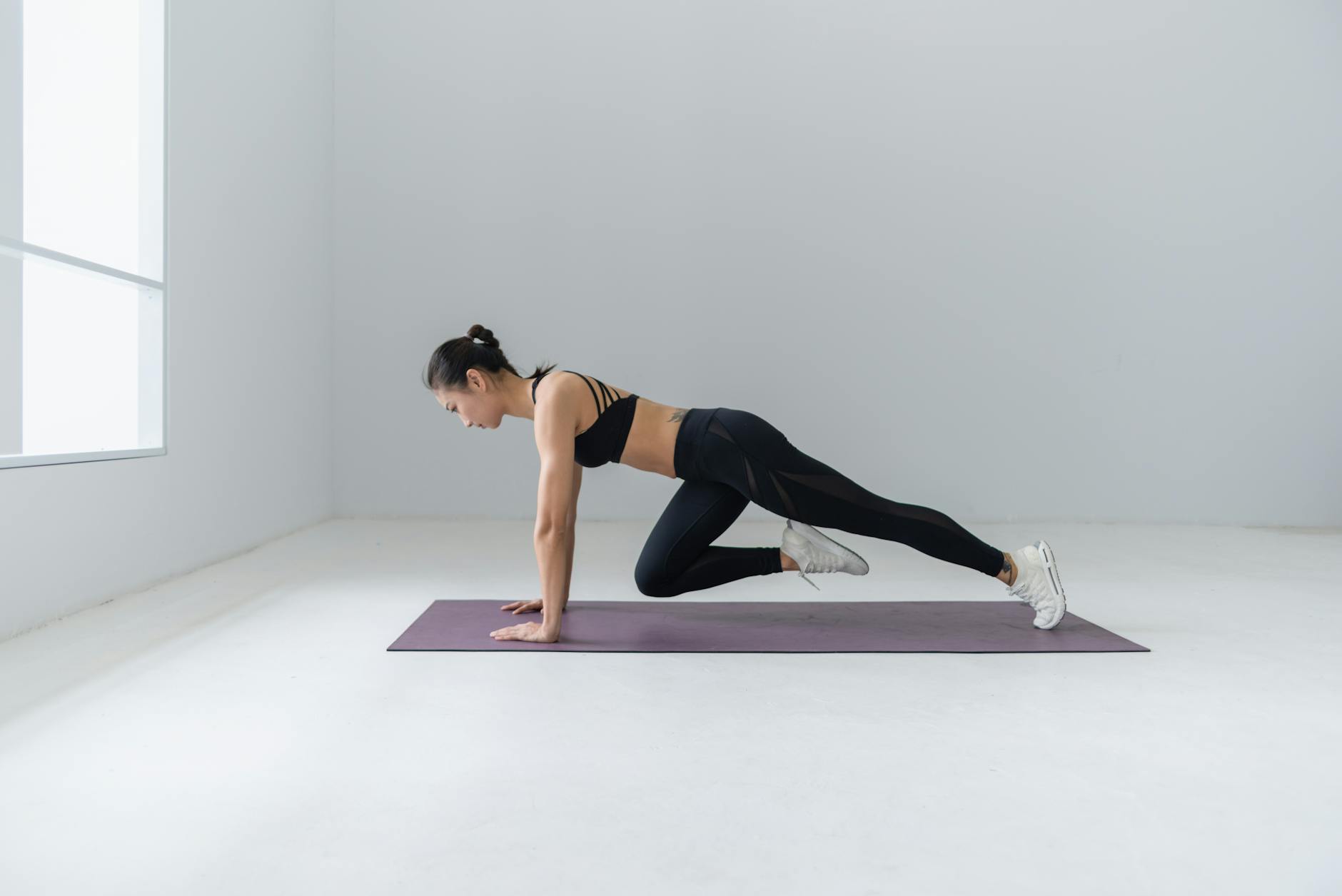 Now that you no longer have to factor in commute times and your office location into your gym/workout time, use the flexibility to your advantage. Working out before work or during your lunch will no longer have to be rushed, so you can really make the most of that time and exercise at ease. If you're in a residential area or in the countryside, you can make the most of the fresh/er air and go for a walk. Just like taking breaks, getting out regularly (once a day etc) will be good for your legs and it also helps to refocus your mind.
 At Love Yourself we want to help you achieve your health and fitness goals especially when working from home. If you'd like more tips on maintaining a healthy body & mind, check out the rest of our content here.